Welcome to the Foyers category for the Sir Grout of Greater Chester County Blog. Here you'll find blog posts related to stone, tile, and wood Foyers that we've restored. See the amazing transformations with the included before and after pictures. Feel free to share and leave your comments.
Published May 31, 2017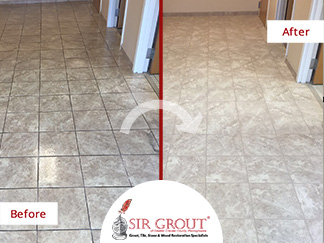 This Multi-Business Office in Exton, PA, Got Back Its Professional Image After an Outstanding Tile Cleaning
The interior details of a business should be inviting and make people feel comfortable and confident about the service or product they've come in for. It represents responsibility and respect for your workplace. It shows that you care about your business.
READ MORE