Welcome to the travertine category for the Sir Grout of Greater Chester County Blog. Here you'll find blog posts related to travertine surfaces that we've restored. See the amazing transformations with the included before and after pictures. Feel free to share and leave your comments.
Published November 15, 2017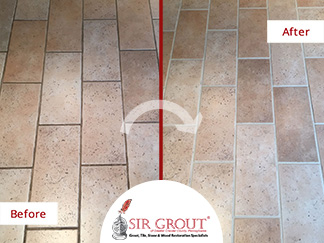 From Black to White: A Grout Cleaning in Berwyn, PA Brought These Travertine Tiles Back to Life
Even though travertine requires attentive care to maintain its beauty, the extra work is worth it. The ancient look and unique texture that travertine gives to any room are loved by plenty of interior designers, homeowners, and décor enthusiasts.
READ MORE