Welcome to the Regrouting category for the Sir Grout of Greater Chester County Blog. Here you'll find blog posts related to stone and tile surfaces that we've restored. See the amazing transformations with the included before and after pictures. Feel free to share and leave your comments.
Published December 03, 2019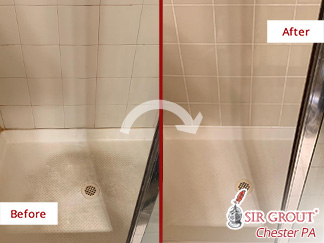 Our Exton Caulking Experts Revamped the Appearance of This Shower
For our next client, a homeowner from Exton, cleaning her shower had become a difficult chore. Over the years, the shower had received heavy use. As a result, the grout lines and the caulking looked dirty and run-down.
READ MORE
Published September 23, 2016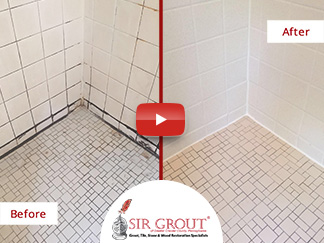 Check Out How Years of Soap-Scum and Mold Buildup Were Removed from This Shower with a Tile Cleaning Job
This homeowner contacted Sir Grout after purchasing an apartment in Phoenixville, PA. It was a bargain, so she didn't mind the fact that the shower was a complete and utter mess. She was just happy to finally have a place of her own.
READ MORE