Welcome to the Floors category for the Sir Grout of Greater Chester County Blog. Here you'll find blog posts related to stone, tile, and wood floors that we've restored. See the amazing transformations with the included before and after pictures. Feel free to share and leave your comments.
Published May 30, 2016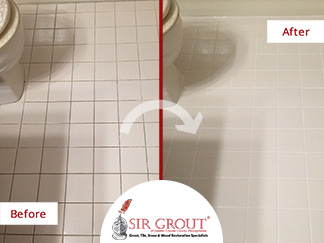 A Thorough Grout Cleaning Service Revitalized This Homeowner's Floors in Glen Mills, PA
Few things are more satisfying in life than owning your own place. This couple from Glen Mills, PA felt that way about their house, but they became very concerned when they noticed how the grout lines in several areas of their beloved home were grimy.
READ MORE
Published September 22, 2015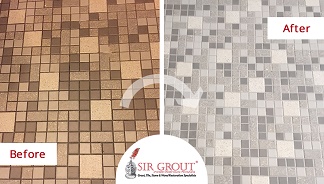 Grout Recoloring Saves Time and Money for Exton Parish School and Church
Mopping and cleaning is simply not enough: the daily damage done to grout by foot traffic, moisture and time simply cannot be reversed with a good cleaning. In fact, harsh chemicals from certain cleaning products can even damage grout further.
READ MORE